Totally Aktive Martial Arts
If you can answer yes to any of the above then please bring them along to a free taster session
---
By Totally Aktive Martial Arts
Posted: Tuesday, 20th December 2022 6:00 pm
---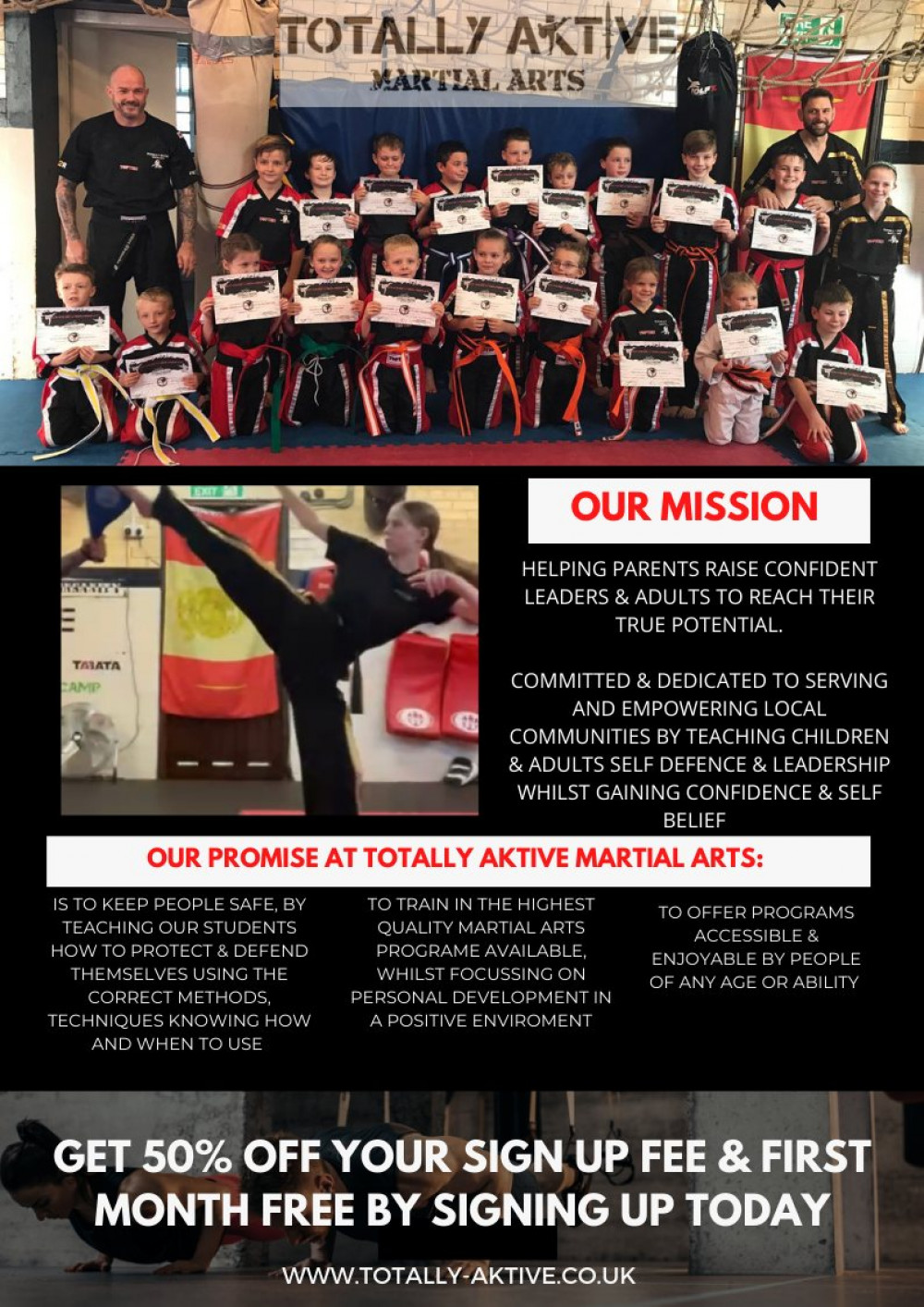 Sports Clubs
MARTIAL ARTS CLASSES NEAR YOU!!
Starting January 12th 2023
Are you struggling to get your child off the Xbox / Play station?
Are they struggling with motivation?
Are they low in self esteem?
Bullied in school?
Struggling to find a hobby / sport to stick too?
If you can answer yes to any of the above then please bring them along to a free taster session where they can have fun whilst learning new skills developing there 8 key skill sets
Focus
Discipline
Balance
Team work
Co-Ordination
Fitness
Memory
Control
But the Most important of all RESPECT.
50% 0ff your sign up fee.
first month free
12 months free insurance
Free Gi (Uniform & white belt)