Group launches appeal to help fund next part of project to open up Sandbach wildlife corridor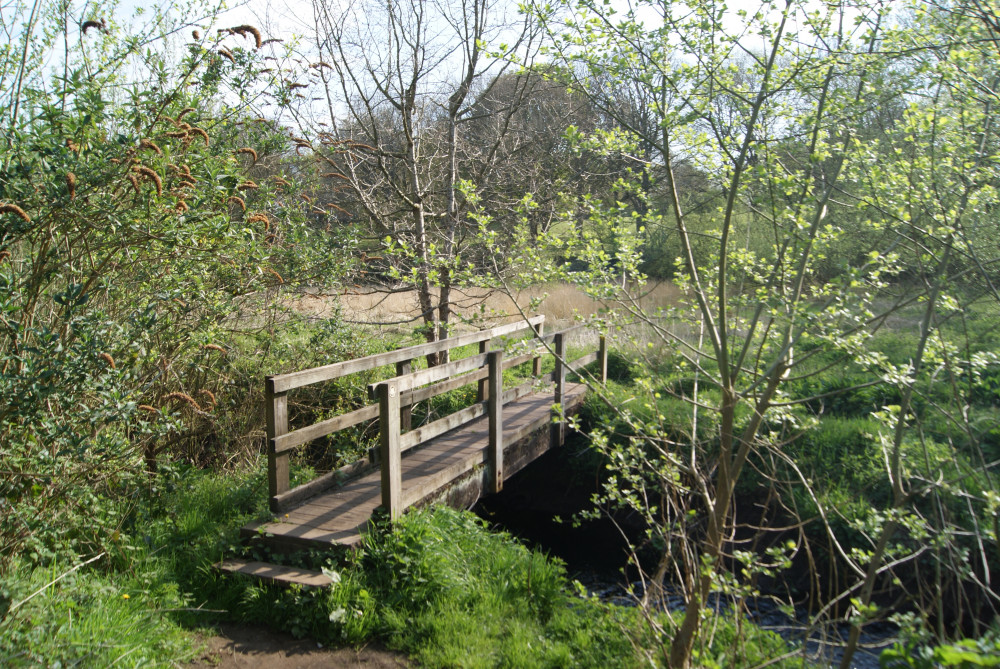 The next part of the project will take in this bridge
A Sandbach group has launched an appeal to help provide funds for the next stretch of a wildlife corridor in the town.
Sandbach Woodland and Wildlife Group (SWWG) has almost finished the Wheelock Wharf Footpath Project and now they would like to start the next phase of the work.
Sandbach Nub News covered the work of the group on this part of the project last month in this story https://sandbach.nub.news/news/local-news/sandbach-wildlife-corridor-is-set-to-be-opened-up-thanks-to-wheelock-wharf-work-147955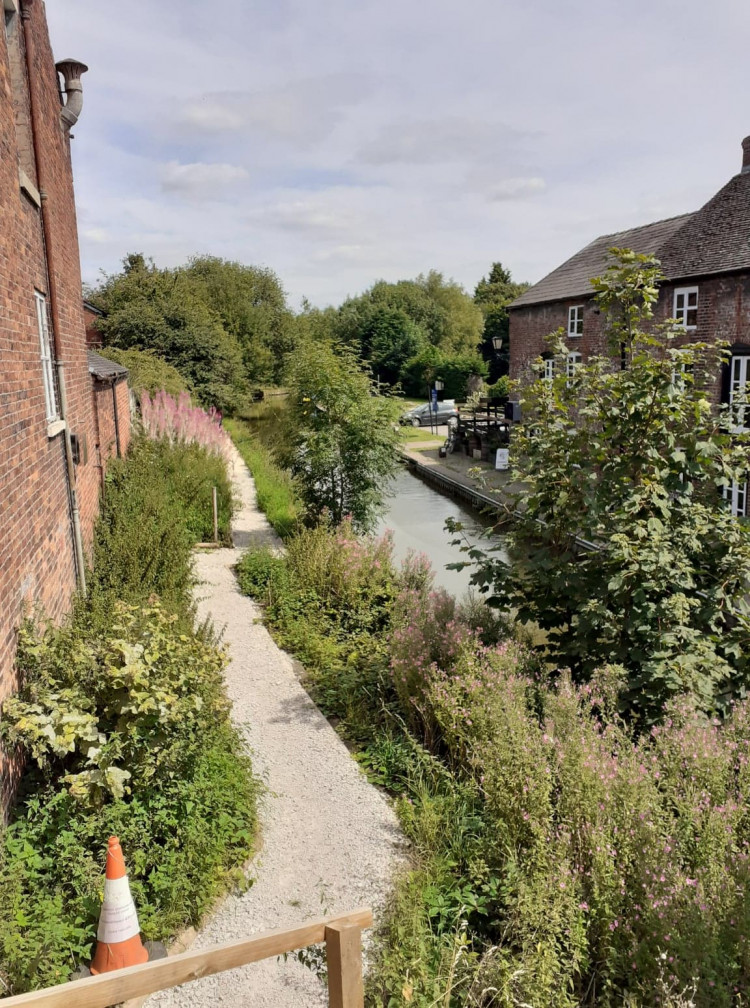 Start of Phase One of the project
Phase two of the path restoration work will continue from the Trent & Mersey Canal at Wheelock to the Dancing Bridge on the Rail Trail.
The group has launched an appeal on Spacehive to help fund 66 metres of flood resilient footpath and has already received pledges of £2,689 towards the £4,128 target.
A spokesperson for the group said: "We need to reach our target to assure this important project can take place.
"Phase two of SWWG's footpath restoration project improving public access to the Sandbach Wildlife Corridor along the banks of Arclid Brook.
"The work will be done by volunteers from SWWG to improve a 220m path at the Wheelock section where access to the public footpath (FP23) is at serious risk of being lost to flood damage and further erosion.
"The local community, walkers and members of The Sandbach Footpath Group have all benefitted so far from the canal towpath being improved.
"The next phase is a very diverse and interesting section of the wildlife corridor full of flora and fauna and the added interest of the railway architecture, but many times during the year it is impassable and in one place dangerous.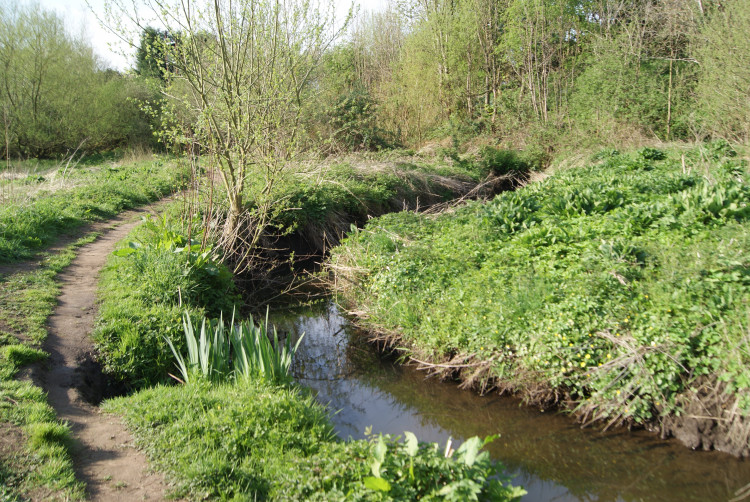 "It would be lovely to encourage families especially to explore and be safe. We really need to generate more sponsors."
Trevor Boxer, chairman of Sandbach Footpath Group said he was "delighted" with the improvements so far achieved by SWWG.
"They have taken what was a little used footpath, teetering on the bank of the canal, with numerous trip and slippery hazards underfoot, and have turned it into a very well-used, wide, smoothly surfaced path, safe and attractive to walk," he said.
"Already, many Sandbach Footpath Group members have pledged small donations towards the project and hopefully, there will be more to follow.
"Many thanks to SWWG for all the excellent footpath construction work they have done. It is much appreciated by all."
As well as asking for donations, SWWG always welcomes volunteers to help do the work
Maureen Hawkins, a local Wheelock resident whose husband Tony has been a devoted volunteer commented: "Tony has got such a lot of pleasure from helping and he has met such lovely people."
Anyone wanting to make a pledge can find the link at https://www.spacehive.com/sandbach-wheelock-footpath-improvement?searchText=wheelock