Up close in Sandbach with Will Cliff & Tom Holmes, pro-rugby players and co-founders of Bach 95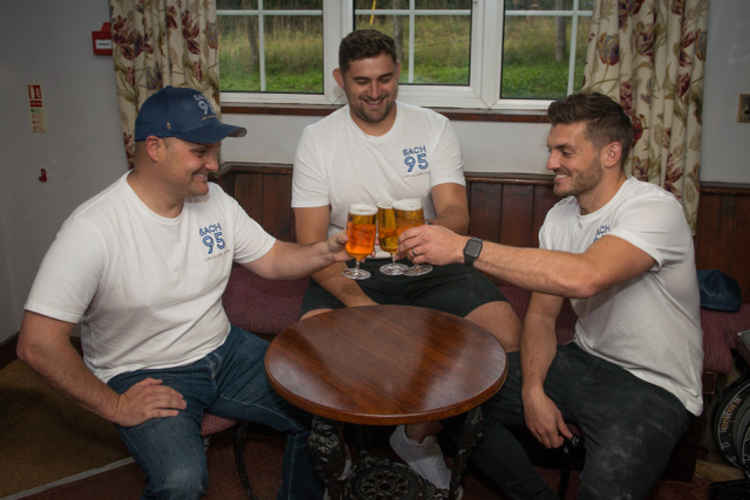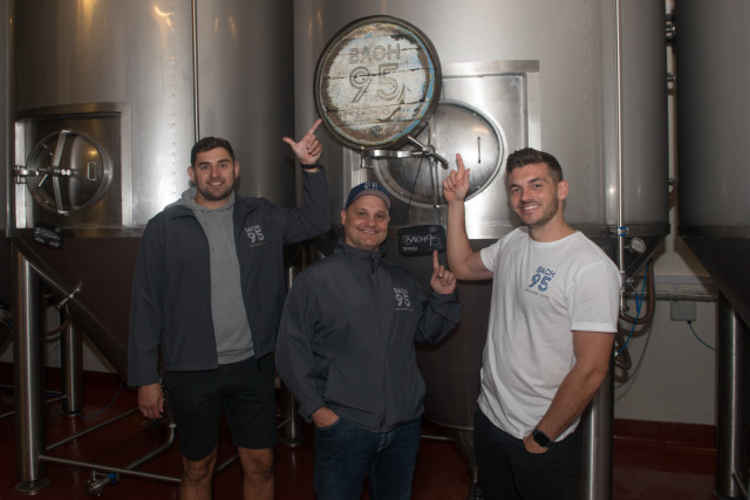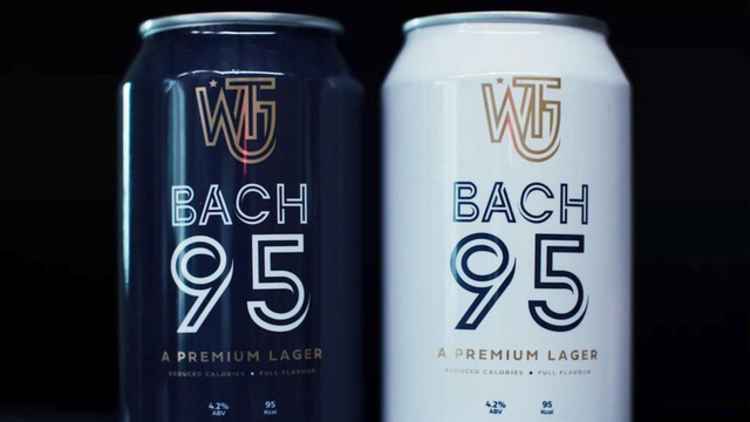 Sandbach Nub News aims to support our community, promoting shops, businesses, charities, clubs and sports groups.
We will be profiling some of these businesses and organisations regularly in a feature called 'Up Close in Sandbach'.
For today's Up Close we caught up with Will Cliff and Tom Holmes, two professional rugby players who have co-founded Bach 95[.I], a new low-calorie, gluten-free beer, inspired by his hometown of Sandbach.
---
Will and his two friends and co-founders, Tom Holmes and Jesse Coulson, got the inspiration for Bach 95 while, perhaps unsurprisingly, enjoying some beers.
Like most athletes, the trio found themselves in the position of wanting to enjoy their downtime without having too much impact on their physical performance.
Sandbach-natives, Tom and Will have played professional rugby for the past 14 years, both for the Sale Sharks, but Tom more recently retired as captain of Nottingham Rugby.
Jesse is Will's agent, running a sports management agency and he is a former rugby player, including with the USA national side at the 1999 World Cup.
Will explained: "The idea developed over a beer funnily enough. We had the concept in place, we always have had an attitude of work hard, but also enjoy ourselves and we wanted to do this when we decided to have a drink but also wanted to feel a little less guilty about doing it.
"Then at a BBQ one summer, one of the other rugby players was drinking champagne instead of beer because the lower calories and he was worried about his body fat levels. It was pre-season and we regularly get tested throughout this time on our body composition."
"That's when we decided we were going to have to do it," he added.
They then "put their heads together" to come up with a business plan and brand along with developing the right taste for their new product.
They brought on the services of "the recipe guy", Gregg Sawyer, who owns Knutsford-based Tatton Brewery. Will had first met Gregg while coaching at Knutsford RUFC.
Tom said: "From there we took the recipe and following several trial brews managed to nail Bach 95."
Like two of the founders, Bach 95 finds its name origins in Sandbach.
"We toyed with many names until eventually we settled on Bach 95 – a name that means something to us as two of us grew up in Sandbach, locally known as 'the Bach'," Tom said.
The 95 comes with a dual meaning as Will's shirt number on the rugby pitch is nine and Tom's was five. Each can of Batch 95 also contains 95 calories.
The low-calorie levels, gluten-free, and vegan status are what Will says makes their product unique. "A great tasting premium lager that we've managed to maintain the alcohol volume at 4.2%, so it's not a light beer but reduce the calorie content by over a third compared with regular beers on the market."
He added: "We really wanted to make sure we produced a beer that was a great option for everyone and people can feel a little bit better about drinking."
While the lockdown and pub closures have presented many challenges to the drinks industry as a whole, Will said that online sales have been "going well" with "fantastic" feedback from customers since launching last month.
"The Sandbach connection is a strong one and we are hoping to develop our presence within the town," he added.
Online sales will continue to be the focus during the lockdown, but the team aims to get Bach 95 into pubs, restaurants, wholesalers and one day, into your shopping basket.
To order Bach 95 and find out more, visit their website or you can get in touch with the team by emailing [email protected].