UP CLOSE: Meet the Sandbach business owner who's cutting a dash in the cut-throat world of high street fashion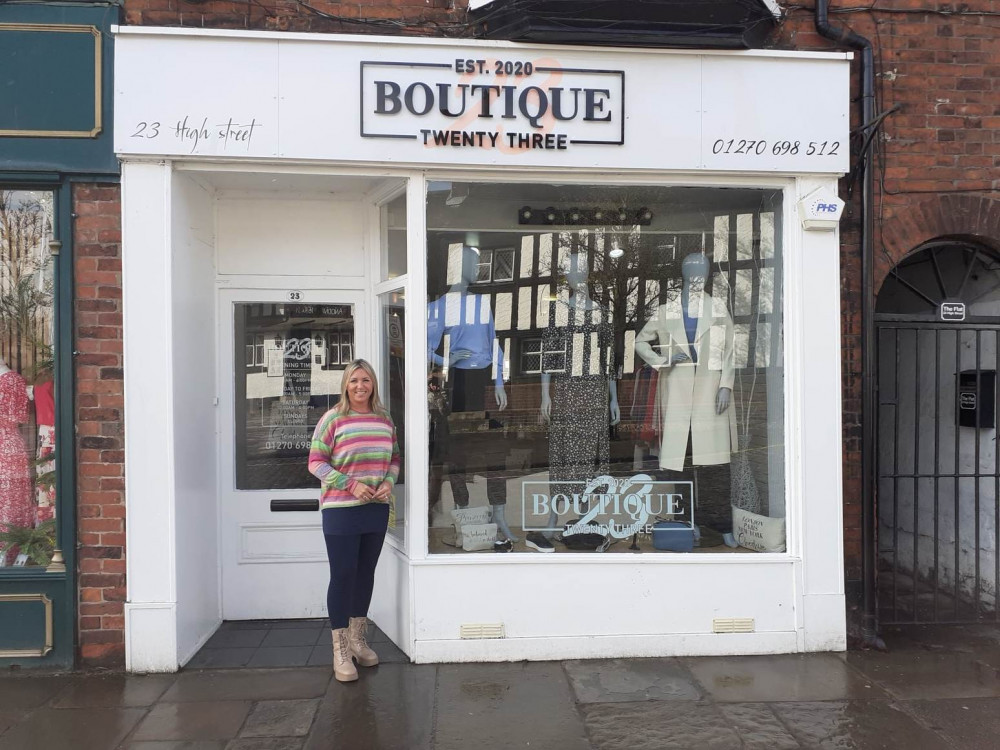 Sandbach business owner, Helen Johnson, outside her fashion business. (Photo: Sandbach Nub News)
As a teenager, fashion lover, Helen Johnson would spot designs she liked and her clever seamstress mum would run a similar outfit up on her sewing machine.
Today, however, the tables have turned and now the 45-year-old mother-of-three is helping other women to find their perfect outfit.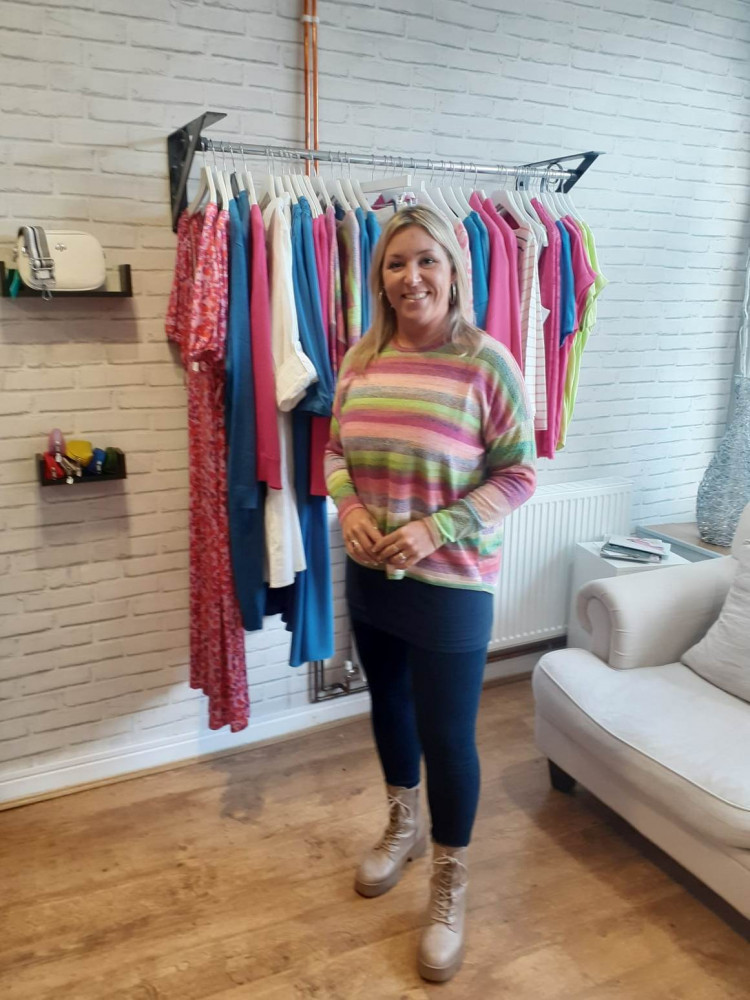 (Photo: Sandbach Nub News)
The fashion lover opened Boutique 23 in Sandbach's High Street in September 2020 and has weathered lockdowns and Covid.
"Sandbach has got a lot to offer. There's a great sense of community and it's a wonderful place to have a business," said Helen.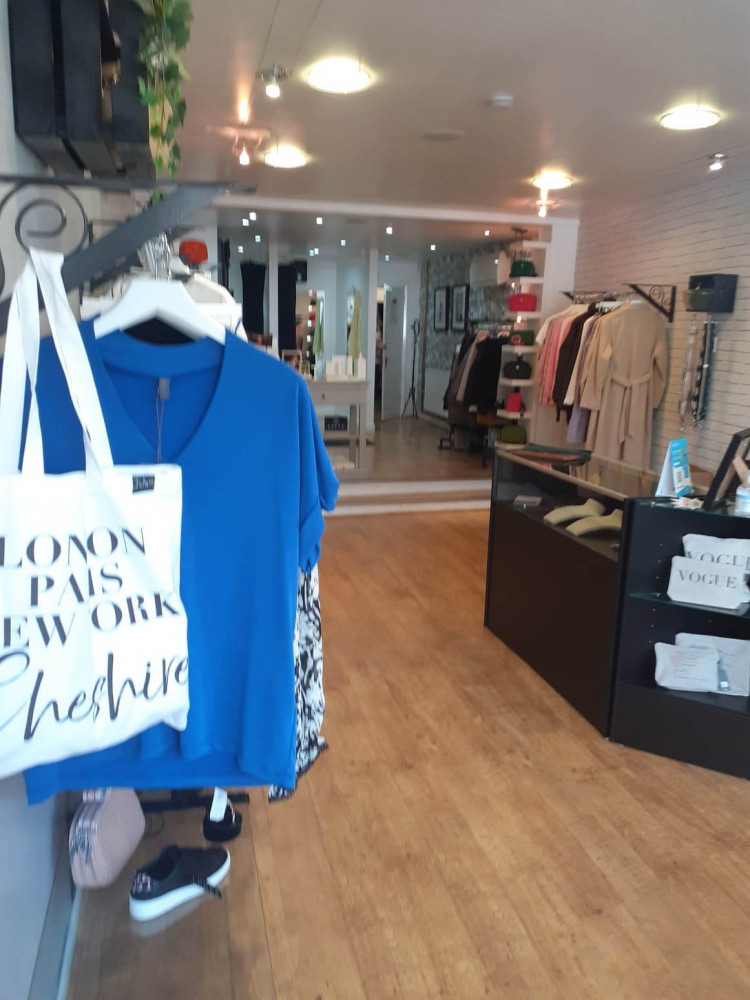 (Photo: Sandbach Nub News)
"I have some loyal and wonderful customers and I love helping them to find something which they really love."
Helen, who lives in Alsager, can't speak highly enough of Sandbach.
"When I get back from holiday, I'm always happy to come back to work. I just love coming into the boutique and seeing all the rails," says Helen.
"It's so nice when someone comes in and I help them choose something they really like.
For clothes, she feels, not only help with making a good impression but also with your mental wellbeing.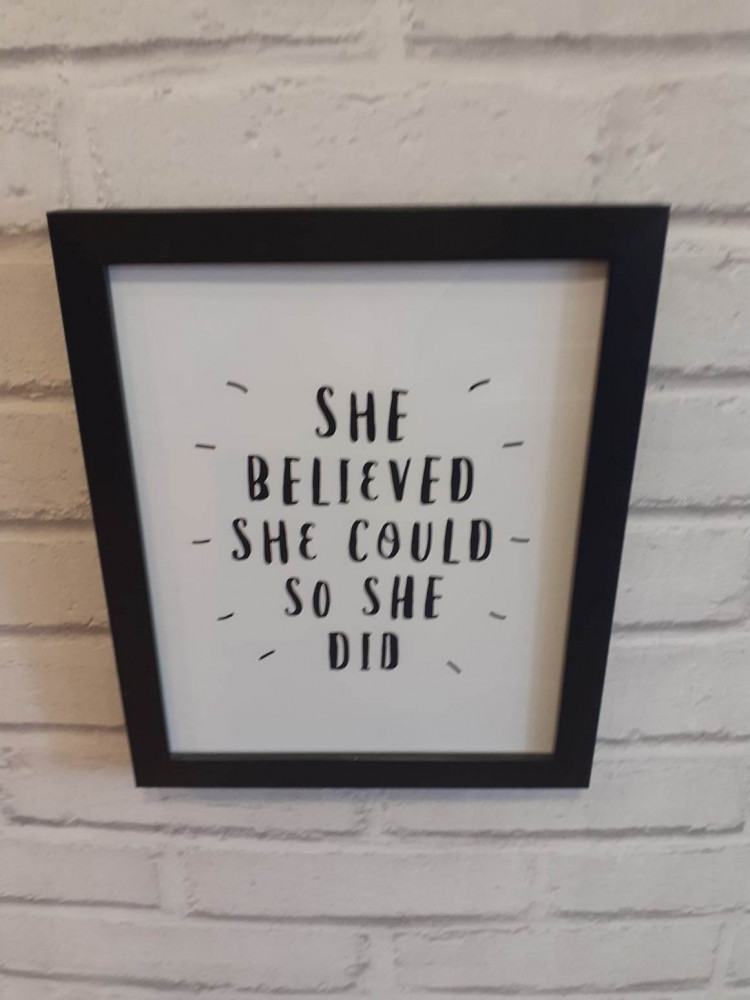 A sign in Helen's shop which family bought when she opened and words which have now become her mantra.
"There's no better feeling than putting something new on and feeling really good. So many women have such a low opinion of their appearance which is such a shame.
"There's so much pressure on a woman today to look right. My aim is to sell reasonably priced clothes for a range of choices and styles."
Helen stocks a range of Scandinavian labels plus other ranges, including products from Macclesfield-based Jola Designs.
She carefully selects clothing, always thinking what will stand out and what her customers might like.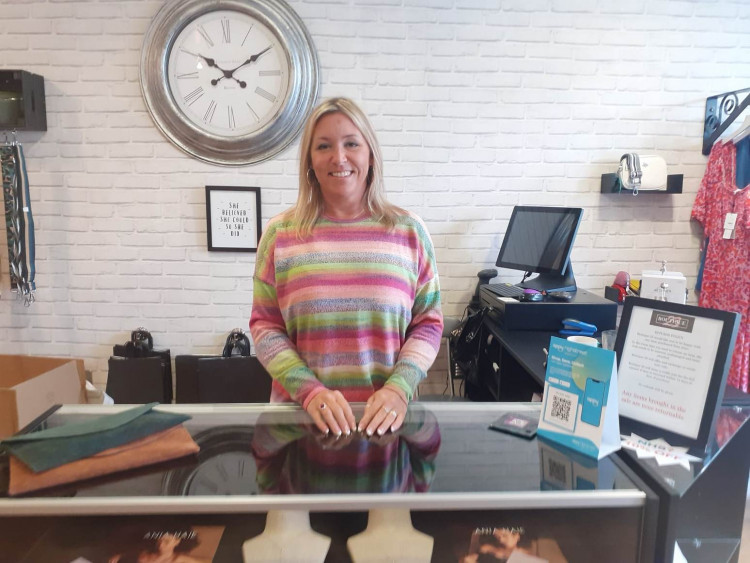 (Photo: Sandbach Nub News)
"I look at trends for the coming season and try to predict what will sell and what is best to stock."
For 2023, Helen is predicts the trench coat will big along with 'pops' of bright colours such as cerise pink and orange, all of which will feature on her Facebook page https://www.facebook.com/Boutique23sandbach and her website https://www.b23boutique.co.uk/?fbclid=IwAR0OoPwiB2FwRqfWA84XLLLkV4W6snt1RP_wz9jpqDeLGAf7Eh5xUPuMCb8
"Prints are also going to be big. I always advise my customers to choose things which they want to wear all the time.
"You don't have to buy a lot. Just choose some key items which add to a capsule wardrobe."
And although Helen's business is in Sandbach, she still has a spot for Alsager, a town she moved to 23 years ago.
"It's also a lovely town with a good sense of community, lovely schools, nice bars and is relatively safe."
And it doesn't matter whether Helen is in Sandbach or Alsager, she'll still be cutting a dash, wearing clothing she's handpicked for Boutique 23.