Season ends on a high for The Foxes who now look forward to presentation evening
---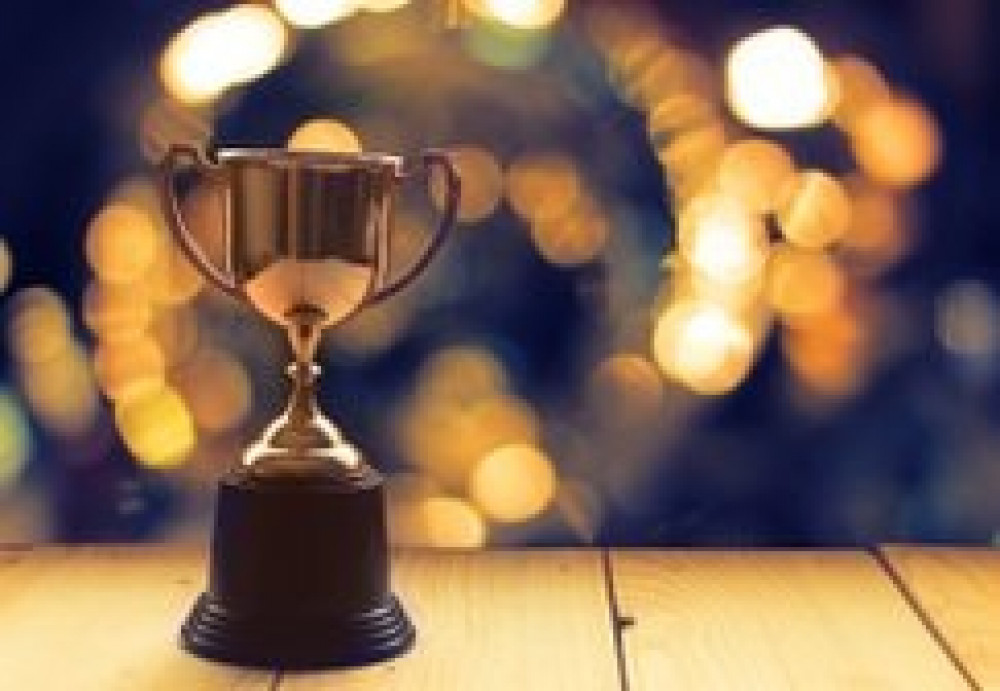 Elworth Cricket Club's presentation evening takes place in October.
By Ron Davies
With six overs remaining Moddershall/Oulton required 35 runs to win, had six wickets in hand and with Sam Kelsall and Dan Richardson together, building a partnership, they looked favourites.
Kelsall is a vastly experienced player with over 14,000 runs under his belt and Richardson has made runs for several clubs including Leek, having played as long as Kelsall.
Yet the tide turned when 21-year-old Matt Isherwood, making his 1st XI debut for Elworth, bowled Richardson for 19.
There was an edge to the Foxes now and they pressurised the home side. 139/5 after Richardson went Elworth struck twice more, on 144 Mike Stewart bowled Fraser Hawkins and on 150 Isherwood had Sam Atkinson caught by Eddie Parrish, Parrish's 17th catch of the season incidentally, a personal best.
Twenty-two needed from three overs, much depended on Kelsall, not out on 47, but his side needed the Kelsall of 2021 when he hit 12 sixes as opposed to the 2022 version who has only hit one.
Isherwood struck again to remove home skipper Lewis Moulton for two. Alex Banks shared the "bowling at the death" duties with the lively, impressive Isherwood, and the pair restricted the scoring to singles apart from one boundary that Kelsall took off Isherwood.
The last over arrived with nine required and Kelsall on strike. Banks showed no signs of nerves and Kelsall could not score of the first ball and only managed a single from the second.
Eight from four balls and Banks bowled just the right length and line containing the batsmen who added just three more singles leaving Elworth winners by four runs. Kelsall finished 53 not out while Isherwood took 3/35.
Earlier the Foxes had won the toss and opted to bat, with some adjustments to the usual batting order.
Thom Bamford opened with Banks but Dan Colclough bowled him for two with just two on the board. Banks has scored over 750 runs in all competitions this year and he gave another good account of himself here with a well-played 39.
The fall of Russ Ballard (11) and Chris Regan (1) left Elworth 39/3 but Mike Stewart entering the fray at number five joined Banks in adding 39 and garnering the first batting point of the day.
Just after gaining that point Banks fell to Richardson. Stewart went for an excellent 32, he has played all his cricket in the 1st XI this season and has rewarded the selectors with some solid performances with bat and ball.
Sam Baldwin joined Chris Winter and the pair raised the score from 94/5 to 122 before both were out in the space of four balls.
Firstly, Winter was bowled by Moulton for 15 and three balls later Baldwin was stumped by Callum Hawkins off Kelsall's bowling for 13, 124/7 was considerably below aspirations.
Ed Parrish (going in number nine) firstly with Steve Morgan (6) and Ryan Sloan (11) oversaw a spurt to 172. Indeed, Parrish and Sloan added 33 precious runs for the last wicket. Sloan was last out at 172 and Parrish was not out 31.
Although Chris Winter made an early breakthrough, trapping Mitchell Kelsall LBW for nought in the first over before a run was scored, Moddershall made steady progress.
Opener/wicket-keeper Callum Hawkins (40) and Alec Price (33) added 65 for the second wicket which came when Hawkins was caught and bowled by Winter. Sam Kelsall joined Price who was next to go at 80, a victim for Steve Morgan. Morgan also picked up the wicket
of Rob Spruce for four, a second catch for Banks. This brought Richardson to the wicket and set up the gripping conclusion.
Elworth have finished sixth in the Premier Division no more than 17 points behind Moddershall who finished second. 11 wins is a decent return and will offer plenty of encouragement.
Last year's champions, J G Meakins, and Burslem finished 11th and 12th and are relegated. They will be replaced by First Division Champions Audley and runners-up Eccleshall.
The Second XI also had a good day, defeating Meir Heath 1st XI and confirming their status in Division Three next season.
The visitors won the toss, put Elworth in and might have regretted the decision as Matt Yardley and Aaron Evans made steady, if a little slow, progress on a demanding pitch; after an hour the Foxes were 29 without loss.
A boundary from each batsman in the space of four balls seemed to herald a gear change yet actually heralded the fall of Evans who went next ball for 11.
Yardley steadily accumulated a useful score finally reaching an invaluable 64, with steadfast support from Connor Flowers (19), Joe Stephenson (20) and Joe Hodson (12). Yardley was fourth out on 148, run out going for a second run.
Hodson went to the first ball of the next over and Elworth managed to add half a dozen more finishing 154/6.
The visitors were never entirely on top of the pursuit, they remained in the game but it looked like being a case of will the car reach the petrol pump before it runs out of gas.
Isaac Austin bowled Mansoor Ahktar for one to hand the visitors a tough start, and despite Asim Ali (21), Dale Heath (31) and Maz Ahktar (36), wickets fell regularly.
When Maz Ahktar was caught by Ben Morgan to give Austin the third of a four-wicket bag, Heath were 123/7 still 32 short. Skipper Richard Inskip (3) was caught and bowled by Austin on the same total and then James Yates wrapped things up for Elworth picking up the last two wickets with Meir Heath ten short.
This result saw the Foxes leapfrog their opponents into eighth place ultimately 15 points and three places above the drop-zone. Next season will see the 1st XI of two more clubs in Division Three, Little Stoke and Stafford 1st teams having been relegated from Division Two.
The 3rd XI wrapped up cricket at London Road in 2022 hosting Heaton Mersey 3rd team and going down to an 18-run defeat. After winning the toss Elworth skipper Tim Statham invited the visitors to bat first.
The Foxes made early progress with Jack Davies taking two wickets before Heaton Mersey had 10 on the board. With Sam Sherratt and David Potter also grabbing wickets, two in the latter's case, the visitors were on a parlous 55/5 which was soon an even more perilous 64/7. (Potter three wickets, Sherratt two and Davies two.)
A key partnership now ensued between Jack Critten (27*) and Joe Isaacs (26). The pair added 57 before Isaacs was bowled by Adam Copnall to make the score 121/8. Ewan Tomlinson took a wicket was Heaton Mersey added another 15 before their innings closed on 139/9.
In reply Elworth, lost Statham LBW to Joe Isaacs for one with just six on the board and Dan Stephenson was bowled by Isaacs for 17 with the total 24. Now Copnall and Potter gave Elworth hope with an excellent partnership which was blossoming nicely when Copnall was LBW to Shabaz Shafiq for 26.
The pair had put on 46 for the third wicket and with Potter going well there was reason for optimism that the 67 required could be collected. Alas it was not to be. Joe Hodson (2), Sherratt (9), Aryan Solanki (1) and Russ Cope (9) all departed as another 37 were added, Potter a stoic spectator from the non-striker's end. It was still possible with Potter at the crease but when he was bowled by Joe Isaacs for 27 (113/8) it seemed like a miracle was needed.
Tomlinson (2) and Davies (3) fell leaving Bethan Robinson one not out and the innings over at 118, 18 short. Ashley CC won their final match at Cheadle (Cheshire) CC which moved them above Elworth who unfortunately drop into the relegation places.
Now the club looks forward to its presentation evening on Saturday 15th October from 6 pm - 11 pm at the club in Elworth.