Postnatal Restore Exercise Classes
---
Wheelock Methodist Church, 495A Crewe Rd, Wheelock, Sandbach CW11 3RT
28th Feb 2023 - 4th Apr 2023
UNTIL Tuesday 4th April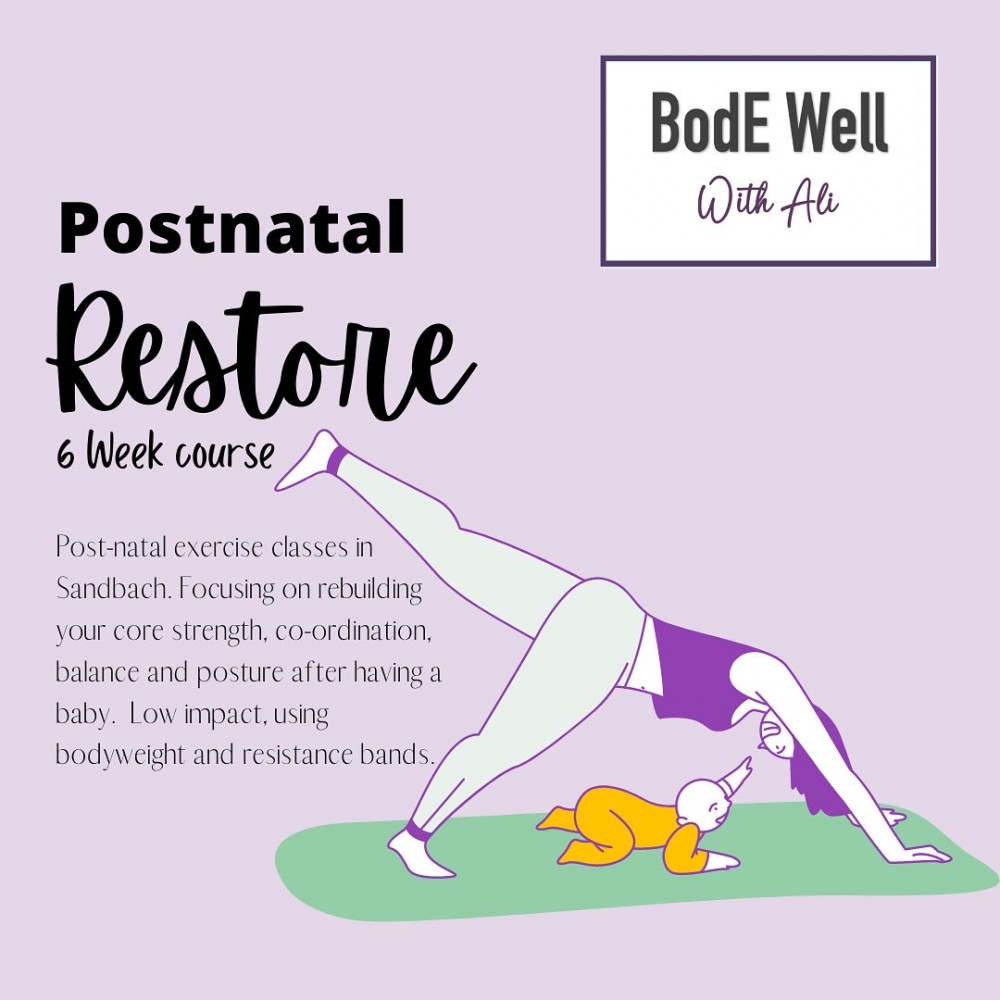 Postnatal Restore Exercise Classes are on in Sandbach on Tuesdays 9:30am at Wheelock Methodist Church.
These exercise classes focus on rebuilding your core strength, co-ordination, balance and posture after having a baby.
You can bring your baby/toddler to class, either in a buggy, car seat or lie them on the mat provided.
We will focus on deep core activation, balance and posture using bodyweight exercises and small equipment (bands and weights). As the weeks progress I will add more challenging exercises to build your strength and co-ordination. You can attend from 6 weeks postnatal to 1+years postnatal, I will give options to make exercises easier/harder so you can workout at your level.
Book online at www.bode-well.co.uk/book
A course of 6 weeks of classes is £42 (£7 per class). You can also buy one class passes for £8.50 per class. Drop ins welcome, you will need to complete a medical questionnaire before your first class.
Get in touch if you have any questions! 07535919297.
I can't wait to meet you and your baby.
Add your Sandbach event for FREE here!
Nub It