Developer reduces number of homes proposed for Winterley scheme following deferral
By Belinda Ryan - Local Democracy Reporter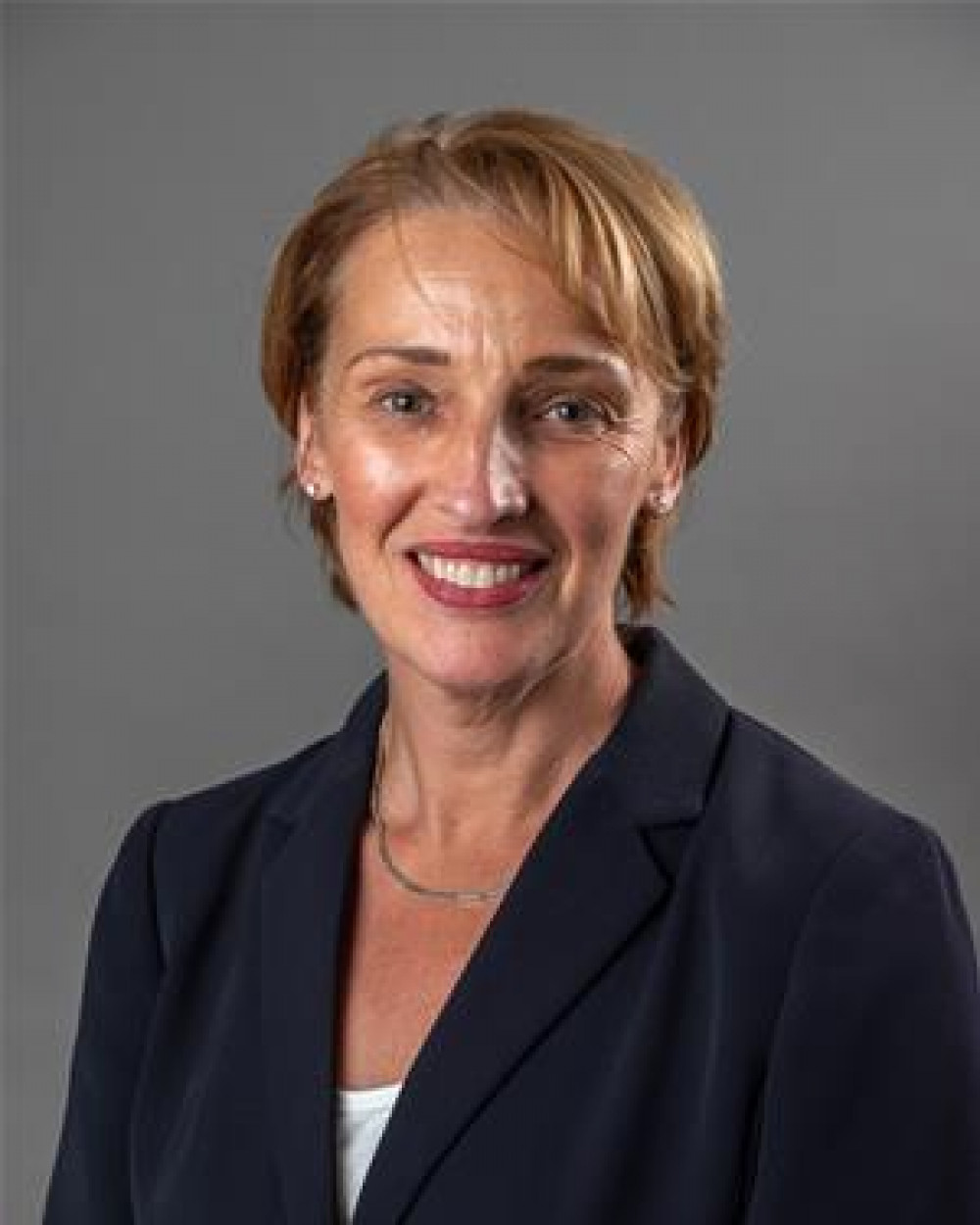 Councillor Sarah Pochin (Photo: Cheshire East Council)
A developer has reduced the number of homes planned for a Winterley site from 55 to 54 after councillors deferred the application claiming it was 'cramped' and 'overdeveloped'.
Duchy Homes Ltd was given the go-ahead to build on the site off Crewe Road in 2021 by an inspector at appeal.
But when Cheshire East's southern planning committee considered the reserved matters application last month, councillors voted unanimously to defer it, with Bunbury councillor Sarah Pochin (Non-grouped) saying: "This is overdeveloped, it's cramped, we need to find a way to improve it."
The committee asked Duchy Homes to look at increasing the garden sizes – and possibly room sizes in the smaller houses – to provide better living conditions for future occupiers.
They also asked the developer to look at providing a walking connectivity to the other nearby Duchy development.
The application is due to be considered again by the southern planning committee on Wednesday (March 15).
In a report to that committee, the planning officer states: "Further discussion has taken place with the applicant and, as a result, the proposal has been reduced by one dwelling from 55 to 54 houses and the plot types for the substandard properties have been changed. This has allowed the room sizes of those plots to be increased.
"The plots with the substandard garden areas have also been sited closer to the road to allow the garden sizes to be increased in line with the 50sqm target."
With regard to the provision of a pedestrian link to the site to the north east, the officer says the land for this is not in the applicant's ownership.
The proposal is for 54 homes, 20 of which would be affordable, on a site which is currently vacant and enclosed by development on three sides.
Haslington Parish Council has listed a number of objections including inadequate parking provision; the two and a half and three-storey properties are not in keeping with the rest of the area; concerns about drainage and claims Winterley has no facilities and this is not an appropriate location for new housing.
Eleven letters of objection have also been sent to the council from local residents.
The planning officer states the access, appearance, layout, scale and landscaping proposed are all acceptable.
"In addition, the proposals are not deemed to create any concerns in relation to amenity, ecology or flood risk, highway safety, subject to updated conditions where necessary," states the officer.
The application has again been recommended for approval, subject to conditions.
The meeting takes place at Crewe Municipal Buildings at 10am on Wednesday, March 15.