What's On in Sandbach this Weekend: Vintage rally, charity football match and beer festival
It's another Bank Holiday weekend and there's lots happening – a three-day vintage show, charity football match and live music.
We've gone through and picked out a few but if we've missed anything please let us know.
Every Thursday, we bring you our top picks of events in Sandbach happening over the coming weekend.
Don't forget, if your business or organisation is running an event, you can advertise it for FREE with Sandbach Nub News.
Simply follow this link to our What's On section - https://sandbach.nub.news/whats-on and press the black 'Nub It' button to get started.
Here are our top event picks for the coming days:
Friday May 26th
The Military Arms in Congleton Road has a three-day beer festival. At 4 pm the Hairy Bartenders will be playing.

Saturday, May 27th
Smallwood Vintage Rally on the A50 near Sandbach kicks off and will include a playpast from a Spitfire, Hurricane and a Lancaster. All three are been scheduled to fly together in formation and salute the showground.
The vintage rally is a big event attracting crowds from far and wide This will be a real treat. Tickets are £10 and all accompanied school children 15 and under are free.
The event has vintage classic, modern vehicle exhibits classic campers, engines, military vehicles, tanks, steam engines and much more plus an array of stalls. Almost 200 vintage tractors will be on display during the weekend as well as the popular tractor pulling event. More details on their website here
At Sandbach United Football Ground in Hind Heath Road there's a charity football match at 1 pm in memory of Sam Spooner. All money raised will be donated to CALM – the Campaign Against Living Miserably.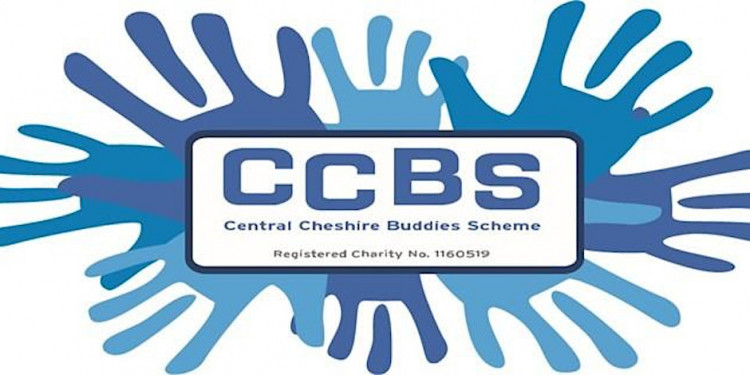 (Image: Cheshire Buddies)
Cheshire Buddies, in partnership with Sandbach Football Club and the Connor Ruscoe Memorial Fund, will be visiting St George's Park.
The Military Arms has JMD at 4 pm with a live music set.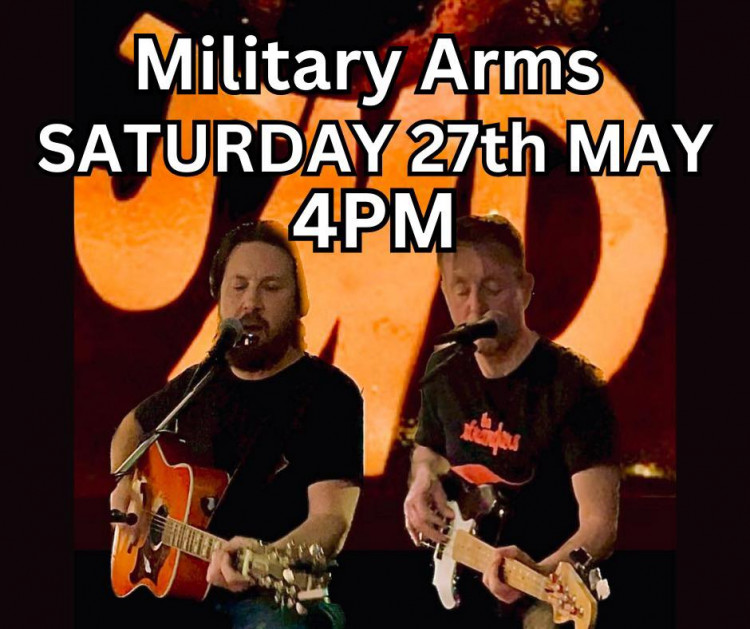 (Image: JMD)
The Cheshire Cheese in Wheelock has Diamonds in the Rough, a 'stripped back acoustic session' from 9 pm.
The Lion has 'The Lads from Macc', a tribute band from 9.30 pm.
Sunday, May 28th
Day two of Small Vintage Rally – check out their website.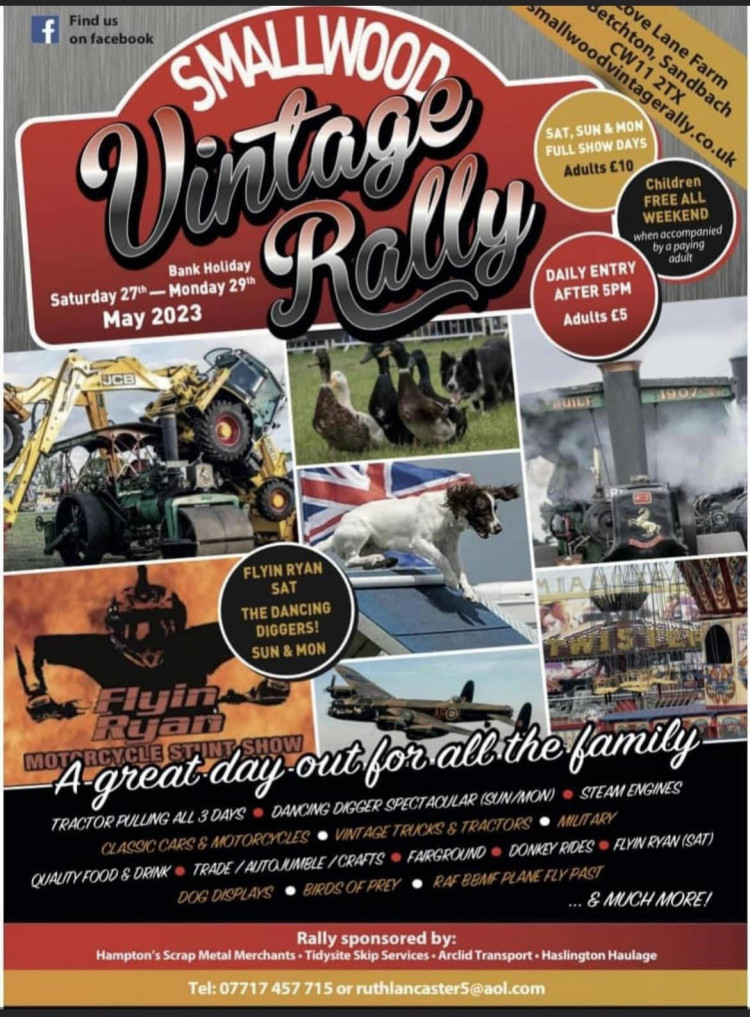 The Military Arms has Calum McGregor playing a live set at 2 pm.
Monday May 29th
The final day of Smallwood Vintage Rally, details on the website link above.
Have a fantastic weekend!