Will and Tom are on the ball with the latest edition to their brewing business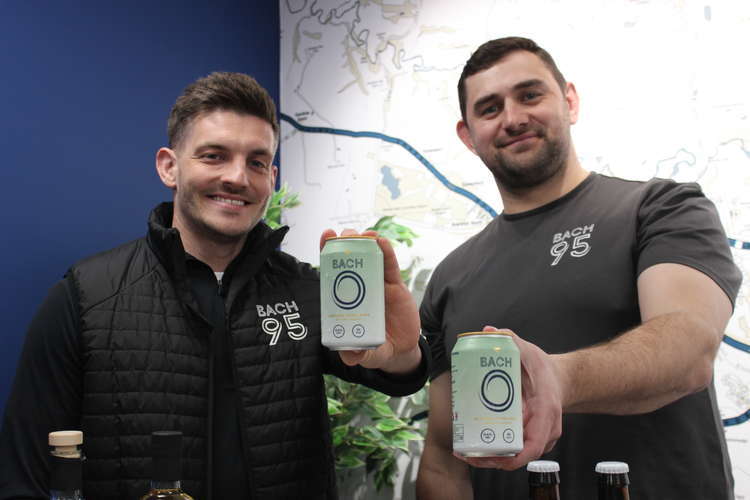 Will Cliff (left) and rugby union player Tom Holmes have launched a new alcohol-free beer. Both play for Sale Sharks.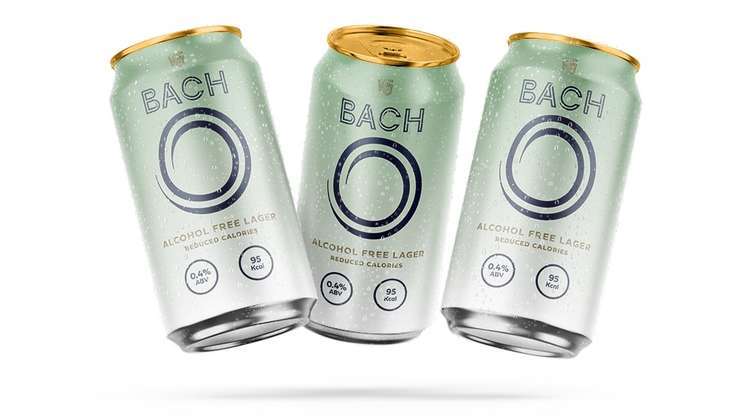 Affordable, under 100 calories and alcohol-free. Bach 0 has launched today (April 1). Purchase links are at the bottom of the article. (Image - Bach 95 Limited)
Sandbach-natives, Tom Holmes and Will Cliff, are today (Friday) raising their glasses to a new chapter in their brewing career – alcohol-free beer.
Sale Sharks scrum half Will Cliff and fellow rugby players Tom Holmes and Jesse Coulson, have made the latest edition to their Bach 95 range.
Sandbach Nub News told back in January 2021 Click how the duo launched their Bach 95 range along with Jesse Coulson.
Bach 95 have offered gluten-free, vegan-friendly and low calorie beers since their start during lockdown. Bach 0 is the latest offering from the new beer brewing company.
The beer is 0.4% ABV, or 0.01 units of alcohol, meaning you won't feel tipsy after a can, but still have the refreshing taste of a cold one.
The beer is just 95 calories, and contains water, malt, hops and yeast.
"We're delighted to launch Bach 0," said Will Cliff. "It came about as when we launched Bach 95 our main product and started to do more events across Cheshire, people enjoyed the beer and asked if we did an alcohol-free version. "So we decided to start it. There seemed to be the demand for it. And with us already set up to be a healthier choice of beer. The next step was obviously through alcohol-free. "We tried the alcohol free range already in the market and there was none that we really loved. So we knew we could make a great alcohol-free tasting beer ourselves." Bach 95 and now Bach 0 are a pandemic project for the trio, which has set them up for their post-playing careers. "It was good fun. It had challenges. We launched as an e-commerce business online, which suited launching [during COVID] as everyone was buying stuff online," added Will. "As well as selling online, we want to stock this in bars and restaurants. If anyone is interested please get in touch via
[email protected]
or
[email protected]
."
Free from pop-up ads, or unwanted surveys, Sandbach Nub News is a quality online newspaper for our town.
Please consider following Sandbach Nub News on
Facebook
or
Twitter
.