Girls in Sandbach follow in Diana's legacy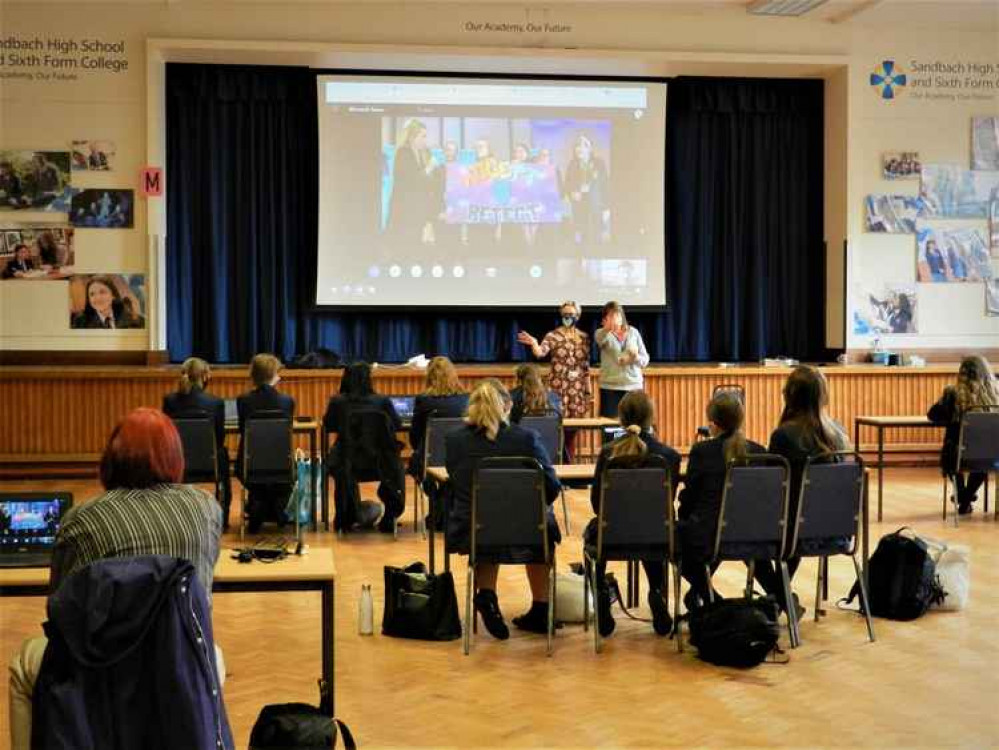 Pupils and staff at an ambassador training session
Girls at a Sandbach school are training to be ambassadors of the future in me an anti-bullying award scheme set up in memory of Diana, Princess of Wales.
The Anti-Bullying Ambassador Programme equips students and staff with the skills needed to tackle bullying behaviour head on.
Pupils at Sandbach High School and Sixth Form College in Middllewich Road have attended ambassador training sessions which have included parents.
The award programme has the support of both Diana's sons, The Duke of Cambridge and The Duke of Sussex.
It equips students and staff with the tools needed to tackle bullying behaviour head on, transform your school's approach to anti-bullying and create a safer kinder community.
Headteacher Ellen Walton said: "We want our students to be upstanders not bystanders.
"As a society, we should be kind, promoting tolerance, personal development and helping the whole child. This programme promotes this. "
Tess Ojo, Chief Executive of The Diana award said: "In a year that has seen young people's lives disrupted by the Pandemic, it is even more important that we honour, celebrate but also invest in young people, from across the world, who through their selfless trailblazing efforts have changed lives in their communities."