St Luke's pays homage to its Sandbach volunteers and urges more to come forward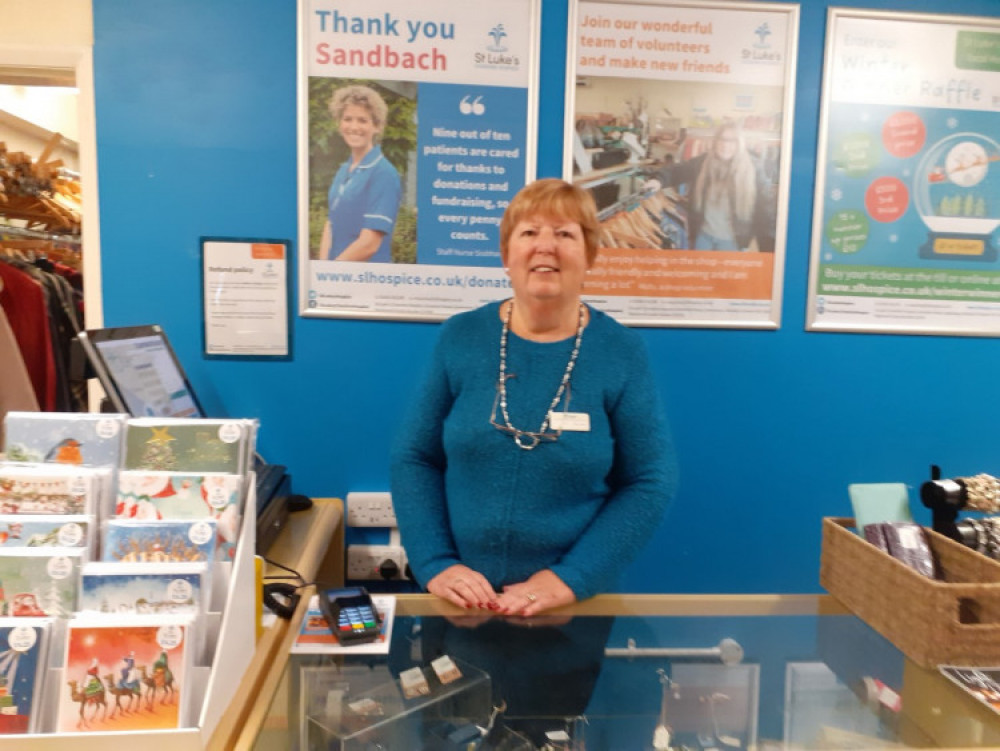 Choral singer, Pat Arnold from Elworth volunteers at St Luke's shop in Sandbach. (Photo: Sandbach Nub News)
St Luke's pays tribute to its amazing volunteers just days away before the start of the 39th year of volunteers' week.
Next Thursday (June 1st) St Luke's Hospice will join thousands of charities and voluntary organisations recognising the contribution volunteers make across the UK.
Over the past 12 months, volunteers at St Luke's Hospice, which has a shop in Sandbach as well as a day care centre at Winterley, Winterley Grange, have collectively contributed more than 50,000 hours of their time.
This volunteering time saves the Hospice around £450,000. During national Volunteers' Week, which runs from June 1st - 7th, the Hospice is thanking volunteers for their loyal support and highlighting the difference they make.
St Luke's is also calling others to get involved in volunteering in whatever way works for them.
Kate Estcourt from St Luke's Hospice said: "As Director of Care here at the Hospice, I regularly see the contribution volunteers make to our patients and their families.
"Whether it's stopping for a chat, making a cup of tea, providing a relaxing hand massage, driving patients home or simply offering a listening ear, our volunteers help to make St Luke's the wonderful and caring place it is.
"I also know there are so many more volunteers making a difference to St Luke's every day by working in our shops, welcoming visitors to reception, ensuring our gardens look beautiful, sorting through donations, helping with administration and supporting our fundraising events.
"Over the past 12 months, they have collectively contributed more than 50,000 hours of their valuable time, which is just incredible. I am not exaggerating when I say that our Hospice simply could not exist without its volunteers!"
Anyone interested in volunteering should apply here