Three Middlewich residents are granted The Freedom of the town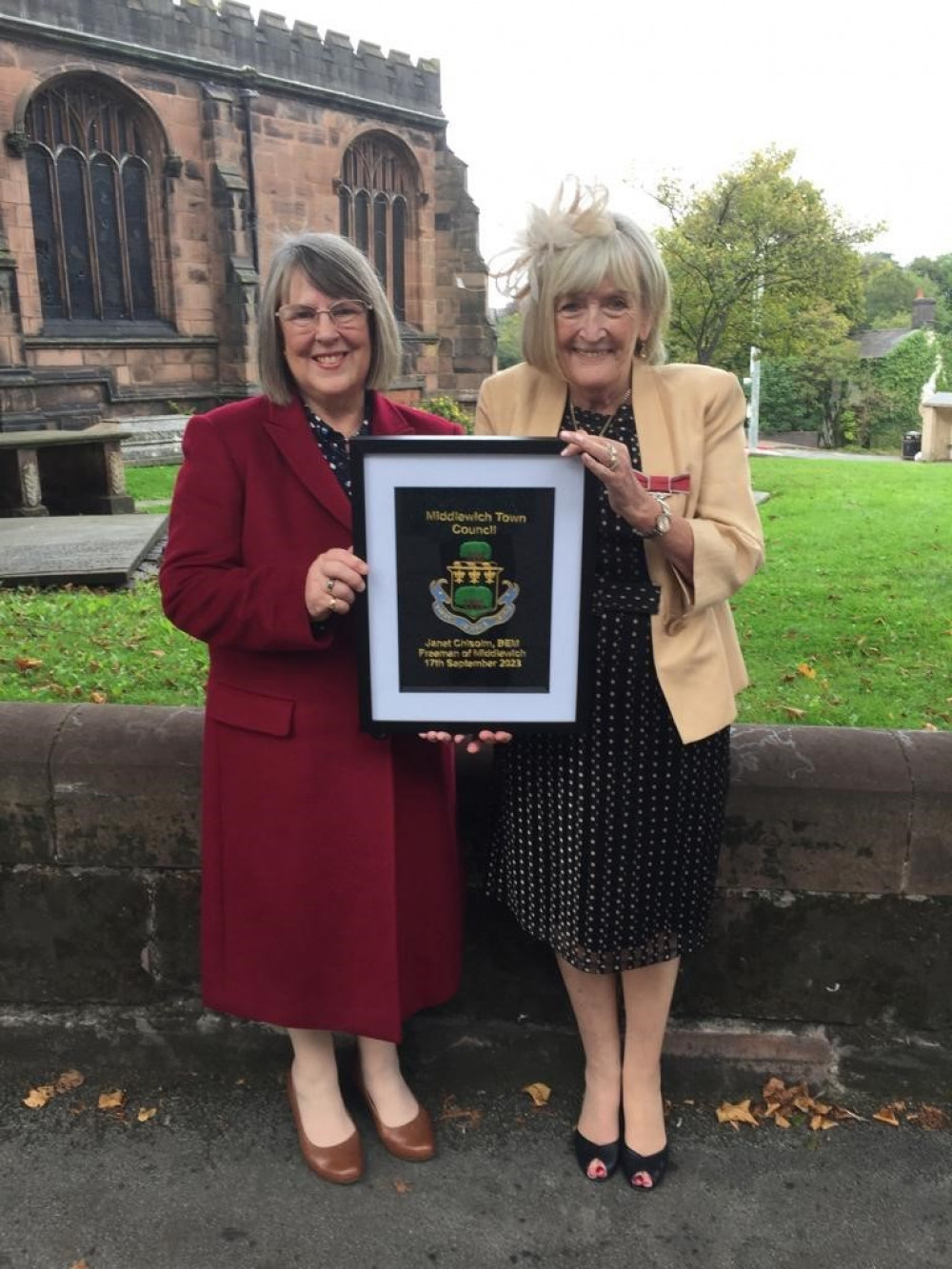 Fiona Bruce MP with one of the residents, Janet Chisholm BEM. (Photo: Fiona Bruce MP)
Three residents have been awarded The Freedom of Middlewich at the annual civic service in the town.
Janet Chisholm BEM, Ken Kingston and David Cooke, were awarded the Freedom of Middlewich at the event at St Michael and All Angels Church.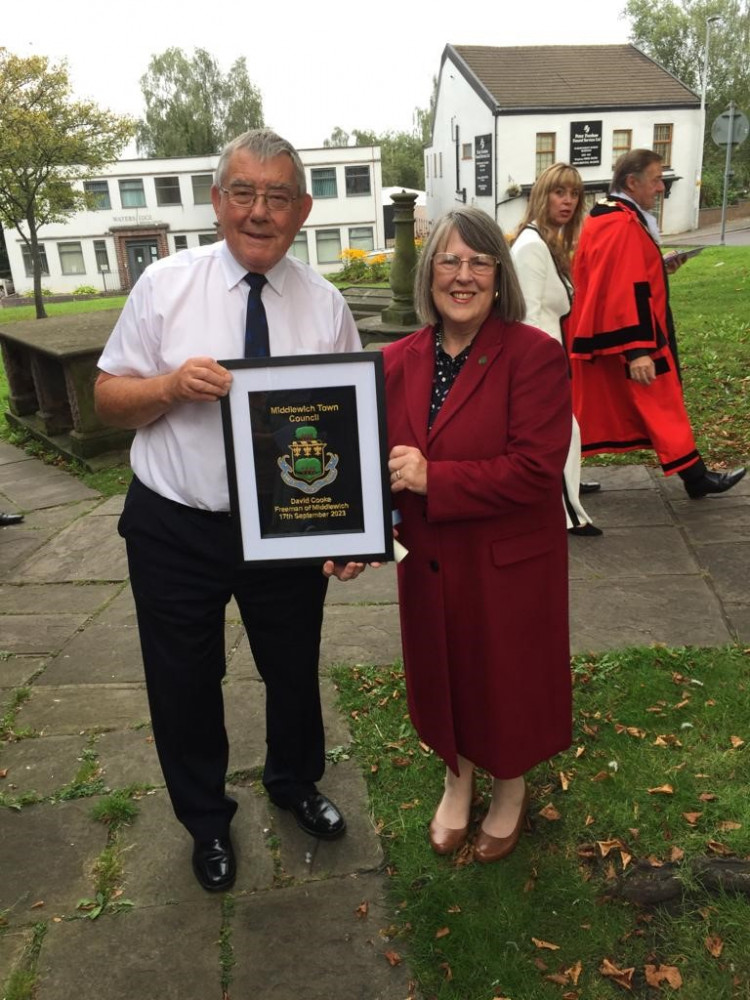 Fiona Bruce MP, who attended the service and spoke in support of the award for Janet Chisholm BEM said afterwards: "Having known and worked alongside Janet Chisholm BEM, Ken Kingston, and David Cooke in various ways over the 13 years I have had the privilege of being MP for Middlewich I know first-hand the substantial contribution all three have made to local community life.
"I commend the Mayor of Middlewich, Councillor Colin Coules, for taking the initiative or recognising their contributions by granting them the Freedom of Middlewich, which all three very much deserve."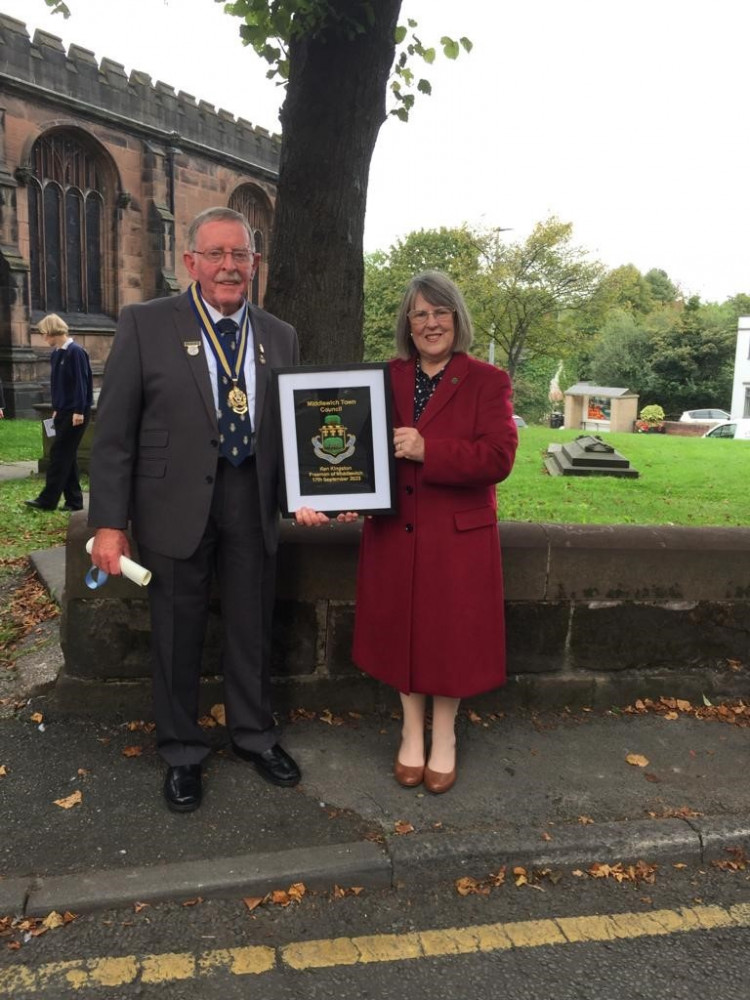 During the service, tributes were paid to Janet Chisholm BEM by Fiona Bruce MP, to Ken Kingston by Brigadier (retired) Tom O'Brien DL, and to David Cooke by Boys Brigade Battalion president, Bob Tolmie.