Late leveller forces Sandbach United stalemate in Manchester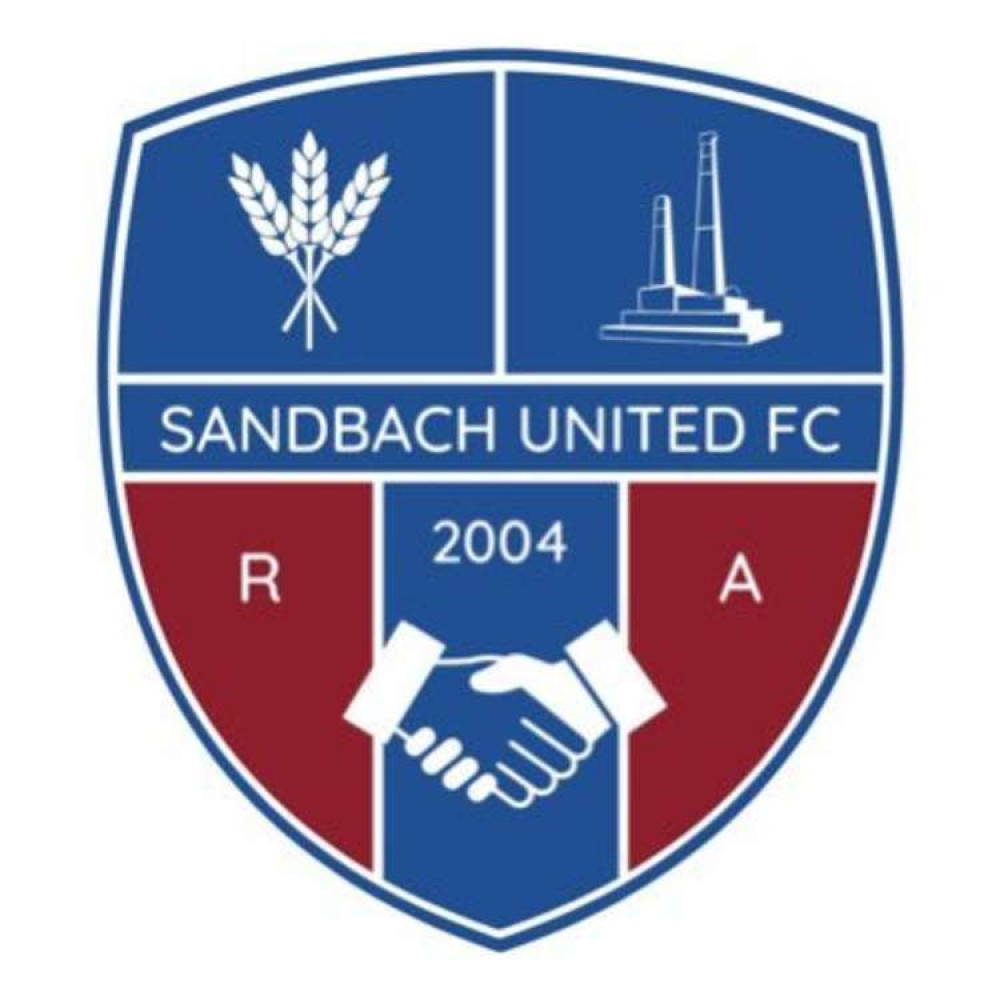 A late goal from Aaron Fleming saw Abbey Hey snatch a point from Sandbach United at the Abbey Stadium.
A much-changed Sandbach side saw debuts handed to defenders Jack Marrow and Sean Sherwood, whilst Eric Merner started in goal for the first time since returning from loan at Eccleshall.
Young Marrow recently signed on dual registration from 1874 Northwich, and Sherwood joined as a free agent after spells at Wythenshawe Town and Winsford United.
The hosts started stronger, as some would expect given their third-place position in the league and comfortably in the promotion playoffs, and Lazenbury fired the first meaningful shot of the game over the crossbar after 13 minutes.
Sherwood was called into action three minutes later as he used all his defensive experience and talent to win the ball from Lazenbury as he prepared to strike, before sliding into the follow-up with a perfectly timed tackle to relieve some Abbey Hey pressure.
The home side took the lead after 23 minutes when centre back Fleming, formerly of Macclesfield, burst forward and played a floated cross all the way to Fitzgerald at the back post, who slotted home from 6 yards.
Sandbach instantly hunted for an equaliser and almost got it through captain Hatton, after he drove forward into the box on 42 minutes.
As he prepared to play the ball, a hideous bobble from the pitch cruelly flicked the ball almost a metre into the air and ended the promising Sandbach attack.
Hatton was not to be denied a goal however, and he headed home a Ramblers equaliser on the stroke of half-time as he met a sensational Cope cross beyond Abbey goalkeeper Heywood, who was rooted to the spot.
Only two minutes into the second half, a freak injury ended Heywood's game.
The playing surface had been causing problems for both sides throughout the first half and gave way as the goalkeeper moved to offer himself for a pass, and reportedly fractured his ankle. With no replacement goalkeeper on the bench, Grimshaw replaced his stricken teammate between the sticks for the rest of the game. Sandbach thought they had taken the lead on 55 minutes when Hart slotted in a low cross, but the offside flag was raised for Barton's initial run down the right flank. Both sides struggled to maintain any momentum during the second period as the pitch worsened, causing real trouble for either side to build up any good passing moves. However, it was Sandbach who put themselves ahead in the 69th minute. The Cheshire side finally managed to make a few passes stick and worked the ball well into the box before playing the extra pass to an advancing Marrow, who drilled an effort across goal off the far post and in, marking the 18-year old's debut with an excellent goal to put Sandbach ahead. Abbey Hey had scored 19 goals in the last 15 minutes of matches before this fixture, and eventually made it 20 in the dying seconds of injury time. After the imposing Sherwood was substituted with a back injury, the hosts began to overload the box and crossed it in at every opportunity, with captain Fleming bundling a header in at the back post with mere seconds remaining to break Sandbach hearts. Only moments after, the referee blew his whistle for the final time as both teams shared the points in an evenly contested match in Manchester. Sandbach now look ahead as they continue their travels with a trip to Stockport Town, who currently sit in 13th place in the NWCFL South Division. Sandbach: Eric Merner, Jack Marrow, Rory Roberts, Sean Sherwood, Callum Chapman, Niall Cope, Stanley Tatters, Jack Hart, Brian Barton, Robbie Hatton, Lewis Barker. Subs: Justeace Holness, Rhys Cosquer, Callum Parker, Jamie Mellor Abbey Hey: Ross Heywood, Joe Neild, Dylan Norris, Luke Hincks, Aaron Fleming, Matt Grimshaw, Jake Dunford, Tom Murray, Ben Halfacre, Jordan Lazenbury, Dylan Fitzgerald Subs: Kieran Nolan, Callum McGlynn, Kyle McGonigle, Daryll Grant, Jay Hamzat