Ramblers on the road for Vase action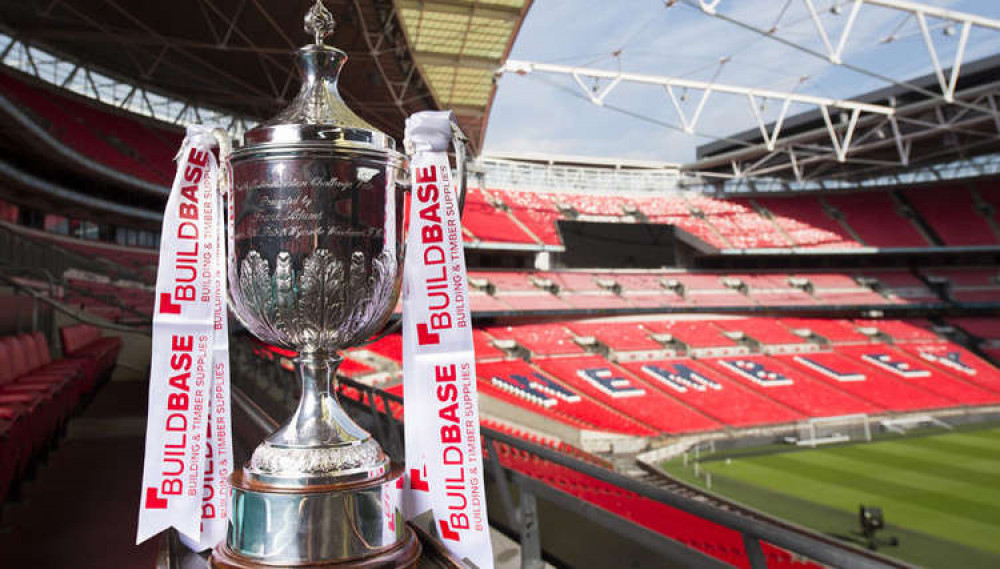 Photography Credits: The FA
Sandbach United travel to Loughborough Students in the Third Round of the FA Vase.
After a valiantly fought draw to NWCFL South leaders West Didsbury and Chorlton in treacherous conditions, Sandbach turn their attention to the FA Vase as they make the journey to Loughborough in what shapes up to be a thrilling cup tie.
After prevailing in the Second Round over one of the favourites to lift the FA Vase, Hanley Town, Sandbach will travel once more after their First-Round trip to Cambridgeshire-based Eynesbury Rovers.
The Uhlsport United Counties Football League side are currently fifth in the Premier Division North (Step 5), with five wins in their last seven games.
After three consecutive wins, Loughborough fell 3-0 at home to unbeaten Long Eaton FC. Despite this setback, Loughborough have already picked up 33 points this campaign and look on course to challenge those around them at the top of the table, with only six points separating themselves and Gresley Rovers in the promotion playoff spot.
Meanwhile, Sandbach lie in 7th place in the NWCFL South Division (Step 6), having struggled to turn good performances into wins of late. With only 2 wins in their last 9 fixtures, despite looking the better side in several of those games, missed chances and opposition set pieces have proven to be a thorn in the young Cheshire side.
The Ramblers could have counted themselves unlucky to only pick up a point to West Didsbury, after they struck the woodwork twice in the second half and kept a free-scoring Manchester attack relatively quiet in the second period in horrendous weather.
Injuries have also reared their ugly head at an unfortunate time for Sandbach, as the increasing frequency of fixtures was worsened by serious injuries to Brad Cooper and Dwayne Greenwood that have left the club with a shortage of central defenders.
There have been bright sparks for Sandbach, as Ollie Pope's glittering play on the right flank have quickly established himself as a key player going forward for the Ramblers, whilst the return of Bobbie McDonnell has seen the young forward get right back into the thick of the action causing trouble for defences.
Sandbach fans will also be pleased to see the return of hardworking striker Brian Barton to the squad last weekend after a hefty injury layoff and will hope he makes the travelling squad to face their Leicestershire opponents.