Crewe 0, Pompey 0: 'true grit' chimes for Artell to banish memory of weekend horrors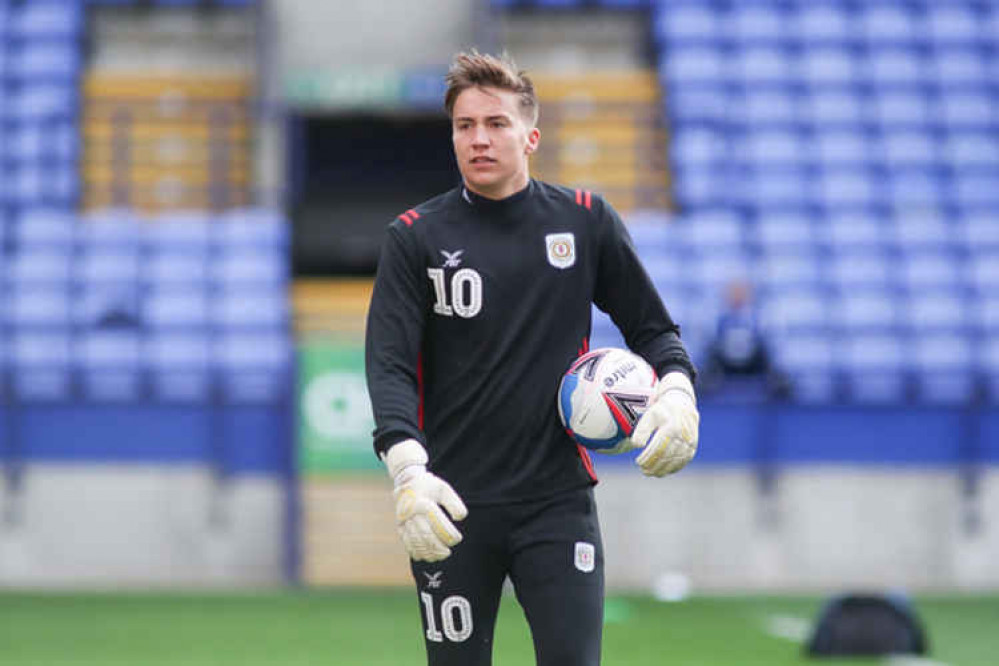 Will Jaaskelainen was Crewe's 12-yard hero.
DAVE Artell saluted the true grit shown by a much-changed team who battled to hold play-off chasing Portsmouth.
While Pompey's returning John Marquis saw his second-half penalty saved by Will Jaaskelainen and the striker also dollied a header into the Crewe keeper's arms before his miss from 12 yards, Crewe were a different prospect at the back after the weekend horror show at the hands of Oxford.
A youthful back four earned their manager's praises, while at the other end more than a chink of light was found beyond the visiting defence with Tom Lowery, Owen Dale and Chris Porter close to making it count.
But for Artell, the key to the night was a resilient and battling effort after the embarrassing surrender to Oxford.
"I don't think any Crewe fans could say that the lads didn't show any grit, resilience or effort tonight. They're a given and a lot of that was missing on Saturday," said the Crewe manager.
"On a back of defeat like Saturday's no-one's place is secure in the team. But we spoke about how what we could get from whom and how we were going to get it. We picked a back four with an average age of 20/21 and they kept a clean sheet.
"Luke Murphy and Tom Lowery were outstanding. We were after effort firstly. We talk about grit being the greatest indicator and it is – and we got that. That performance was built on effort and grit and then a bit of quality.
"After their penalty we really controlled the game well by keeping the ball."
Artell's six changes saw Donervon Daniels, Olly Lancashire and Omar Beckles dropped from the back four. Ryan Wintle was ruled out through injury, but Callum Ainley and Mikael Mandron were consigned to the bench as Rio Adebisi, Nathan Wood and Luke Offord came in at the back, Antony Evans and Lowery in the middle and Porter up top.
After a slow start Crewe threatened first with Lowery glancing Antony Evans' delivery past the far post.
A lengthy hold-up after Sean Raggett was penalised for a lunge on Chris Porter ended with Adebisi retiring after soldiering on from treatment 20 minutes earlier. The on-loan Paderborn man Evans thrashed the resulting free kick a yard wide via a deflection.
At the other end Jaaskelainen did well to block Jack Whatmough's far-post effort from a Charlie Daniels' corner.
While lacking a cutting edge, the visitors had dominated possession and appeared to be making it count in the second half, most of which was treated to a serenade of bell ringing from diehard Pompey fan John Westwood who had taken up a vantage point outside Gresty Road.
Dale may have made more of an opening after seizing possession off Tom Naylor, but drove his shot straight at keeper Craig MacGillvray.
There was a huge let off though when Marquis planted a free header straight at Jaaskelainen.
And the frontman was agonising again with his spot kick miss. Daniels' long ball released Ronan Curtis who was knocked off the ball by the onrushing Jaaskelainen, who went the right way to keep out Marquis' 59th-minute kick.
The Alex keeper also pushed out a rising drive from Curtis, but Portsmouth's threat faded after that.
And it was Lowery who was close to teeing up Porter for a far-post winner, but the ball skimmed off the head of the Alex veteran.
Pompey boss Danny Cowley said: "We did enough to win the game, but lacked a cutting edge. There is still some work to do on the players' mentality and there's a lot of work to be done in the final third.
"We missed the penalty, but that's the life of a No.9 and I thought John [Marquis] was excellent and it was good to have him back."
Crewe: Jaaskelainen, Adebisi (Daniels), Offord, Wood, Pickering; Lowery Murphy, Evans; Dale, Porter, Kirk (Mandron) Subs: Richards, Beckles, Lancashire, Walker, Ainley.
Portsmouth MacGillvray; Johnson, Whatmough, Raggett, Daniels; Naylor, Close (White); Harness, Williams (Byers), Curtis; Marquis Subs: Ward, Bolton Cannon, Nicolaisen, Stanley.