Postnatal Restore Exercise Classes
---
Wheelock Methodist Church
28th Feb 2023 - 4th Apr 2023
UNTIL Tuesday 4th April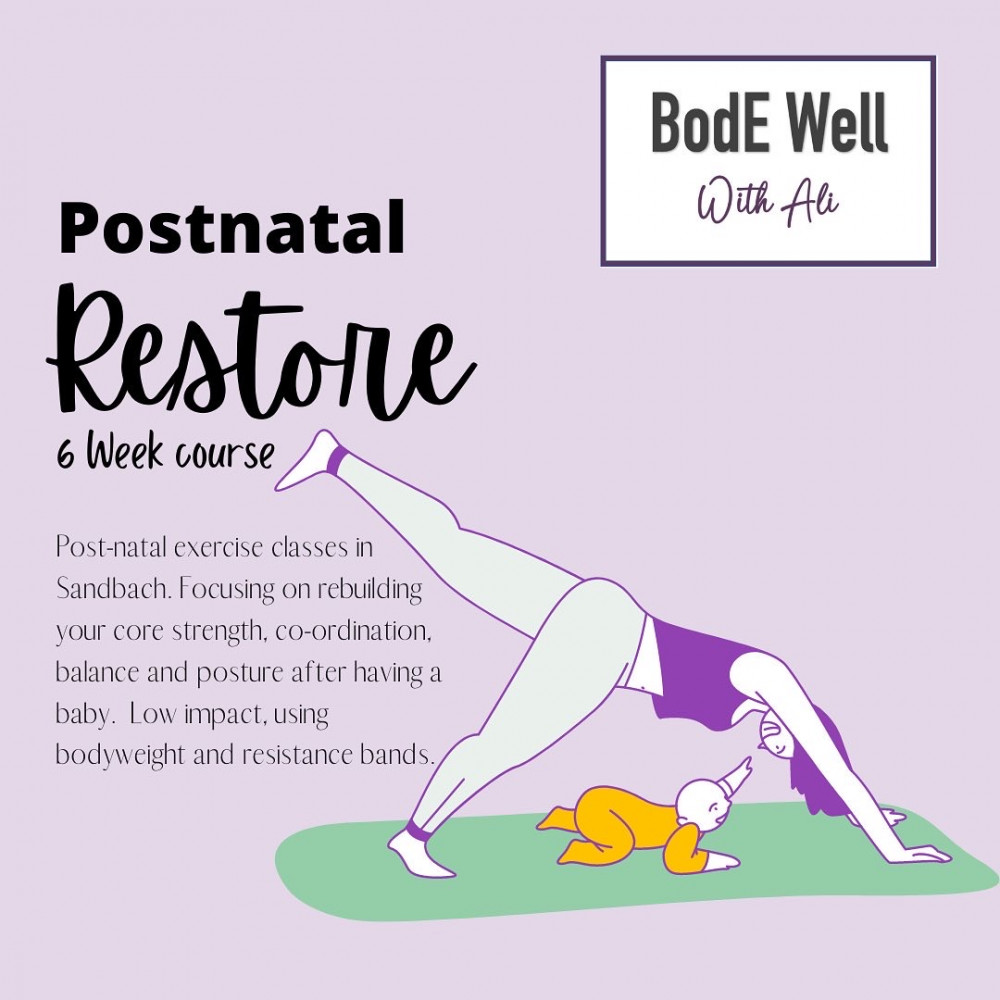 My classes focus on rebuilding your core strength, co-ordination, balance and posture after having a baby. You can bring your baby to class, either in a buggy, car seat or lie them on the mat provided.
We will start the course focusing on deep core activation while moving through a number of exercises designed to work your whole body using bodyweight, resistance bands and small weights. We will build your strength and co-ordination with high repetitions of small movements that require balance and body awareness. You will leave the classes feeling taller, stronger and a little achey (in a good way!).
Classes are held at Wheelock Methodist Church on a Tuesday morning 9:30-10:15am, term-time only.
You can purchase tickets on my website at www.bode-well.co.uk/postnatal. 6 classes are £42 (£7 per class) or you can buy single classes at £8.50 per class.
Add your Sandbach event for FREE here!
Nub It