Curshaws have hands on title after 2 more big wins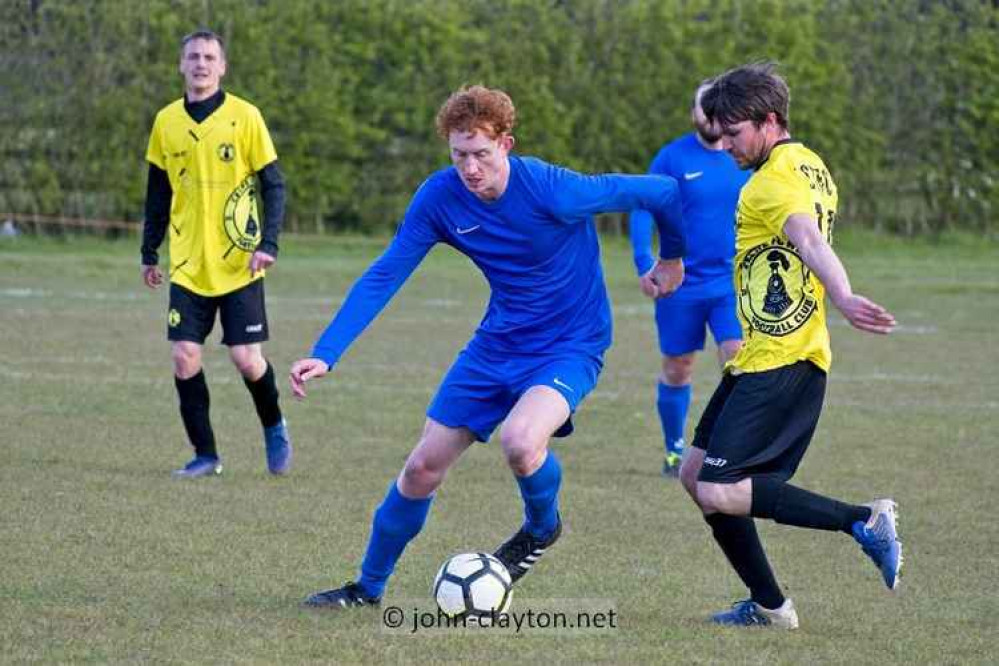 GOAL-HUNGRY Curshaws have all but wrapped up the Crewe and District League title after compiling two more big wins.
The Sandbach-based side thrashed Crewe Town Reserves 7-1 and followed that up by winning a local derby clash with Sandbach Town by a 10-1 margin.
Gary Cardno hit a hat-trick in the demolition of Sandbach Town and Darren Bailey and Ryan Simmons both scored braces while Sam Critchley, Connor Pirie and Jordan Bickerton were also on the scoresheet.
Critchley (2) and Cameron Mitchell (2), Bailey, Lee Holdbrook and Bickerton scored in the midweek win over Crewe Town.
Curshaws only need to draw next Saturday's home game against Elworth Park Rangers, but really it is all over bar the shouting thanks to the scoring feats of the leaders.
Curshaws boast a plus 87 goal difference and Mary Dendy would have to swing that staggering stat while winning all their remaining fixtures.
In the other weekend games, second-placed Crewe Town Jaguars suffered their second loss since the restart as Bjorn Hughes netted twice for Dendy in a 2-0 win.
Elworth Park Rangers were too strong for Crewe Town Reserves as they dished out a 4-0 panning as the basement club still seek out their first win of the campaign.
Results
Crewe and District League
April 14
Crewe Town Jaguars 4 ,Elworth Park Rangers 1
Sandbach Curshaws 7, Crewe Town Res 1 April 17
Crewe Town Jaguars 0, Mary Dendy 2
Elworth Park Rangers 4, Crewe Town Res 0
Sandbach Town 1, Sandbach Curshaws 10
P W D L GD PTS
1 Sandbach Curshaws 11 11 0 0 87 33
2 Crewe Town Jaguars 12 7 1 4 6 22
3 Mary Dendy 10 6 0 4 6 18
4 Elworth Park Rangers 9 4 1 4 -2 13
5 Sandbach Town 11 2 1 8 -46 7
6 Crewe Town Res 11 0 1 10 -51 1