Postnatal Restore Exercise Class
---
New Horizons, Unity Methodist Church, 495a Crewe Road, Wheelock, sandbach, Cheshire East, CW11 3RT
6th Sep 2022 - 11th Oct 2022
UNTIL Tuesday 11th October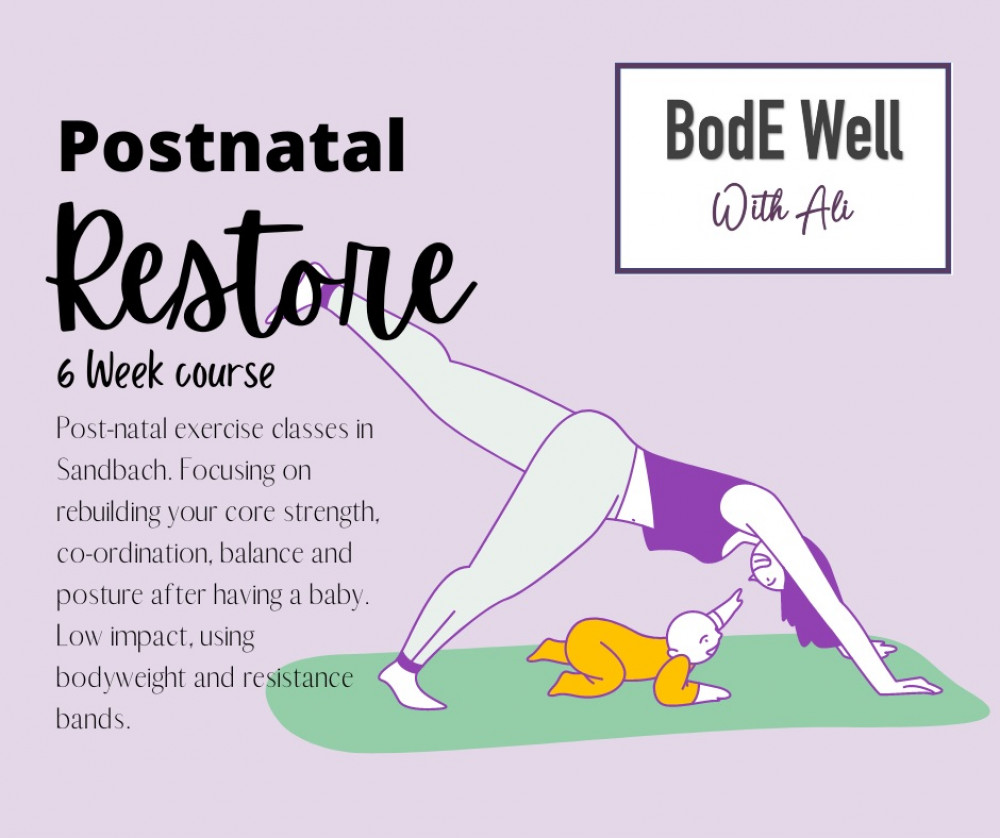 New Postnatal Exercise Class starting in Sandbach on Tuesday 6th September at 9:30am at Wheelock Methodist Church. 6 week course running until Tuesday 11th October. Pre book or drop in.
These classes focus on rebuilding your core strength, co-ordination, balance and posture after having a baby.
You can bring your baby to class, either in a buggy, car seat or lie them on the mat provided.
We will start the course focusing on deep core activation, diaphragmatic breathing and realigning your posture. As the weeks progress I will add resistance bands and more challenging postures to slowly build your strength and co-ordination.
Book online at www.bode-well.co.uk/book
Get in touch if you have any questions!
I can't wait to meet you and your baby.
Add your Sandbach event for FREE here!
Nub It